Drink Tank with Lord Daniel Finkelstein

Our Drink Tanks are a chance to meet, network, chat, have a beer and share ideas.
Our guest speaker for our first post-election Drink Tank is Lord Daniel Finkelstein. Daniel was appointed a member of the House of Lords in 2013. He is a weekly columnist, leader writer and Associate Editor of The Times and was named Political Commentator of the Year at the Editorial Intelligence Comment Awards 2011 and 2012.
Date: Monday 20th July 2015, 19:00 - 21:00.
Venue: Morpeth Arms, 58 Millbank, London, SW1P 4RW
A winning formula for young people conference
This conference will stimulate new thinking about solutions to the challenges faced by young people and will help to raise the profile of the issues. The event will include:
• A keynote speech from Nick Gibb MP (Minister for Education)      
• Panel discussions on employment and education; housing; and political and civic engagement  
• A networking lunch
Confirmed speakers include Dominic Raab MP (Member, Education Select Committee), Chloe Smith MP, Campbell Robb (CEO, Shelter), Michael Lynas (CEO, National Citizen Service), Rafael Behr(Columnist, The Guardian), Toni Pearce (President, NUS), Lara Prendergast (Online Editor, Spectator),
Mike Sani (CEO, Bite the Ballot) and many more.
This conference will bring together politicians, decision makers, opinion formers, campaigners and young people themselves ahead of the General Election to find solutions to the unique economic and social challenges which today's under-30s face.
Date: Monday 16 March 2015, 09:15-14:30
Venue: The British Academy, 10-11 Carlton House Terrace, London, SW1Y 5AH
Kindly supported by: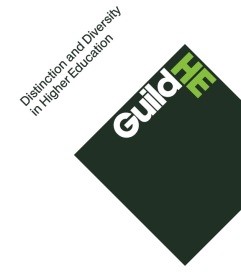 Keynote speech: preparing young people for life in modern Britain

This keynote speech will be given by the Rt Hon Nicky Morgan MP.

Nicky was elected Member of Parliament for Loughborough in 2010. In July 2014, she was appointed Secretary of State for Education. She is also Minister for Women and Equalities.

Nicky's keynote speech will be on the topic of "Preparing young people for life in modern Britain".
Date: Tuesday 10 March 2015, 18:00-19:00
Venue: Wilson Room, Portcullis House, House of Parliament, London, SW1A 0AA
Bright Blue and Fabian Society conference: A future without poverty


This conference will focus on building a cross-party consensus on the attributes of and solutions for twenty-first century poverty. The day will include:
• A keynote speech from the Rt Hon Alan Milburn (Chair, Social Mobility and Child Poverty Commission).
• A plenary panel debate and Question Time event with high-profile politicians and opinion formers from across the political spectrum.
• A Dragons' Den event with high-profile judges questioning the representatives of different innovative interventions across the UK to mitigate poverty.
• Break-out sessions led by a range of speakers on the following themes: good jobs; social exclusion and loneliness; stronger families in a twenty-first century world; the future of welfare reform; and young people's skills for the future. 
Confirmed speakers include the Rt Hon Alan Milburn (Chair, Social Mobility and Child Poverty Commission), Jeremy Lefroy MP (Chair, Conservative Social Capital Commission), the Rt Hon Stephen Timms MP (Shadow Minister for Employment), Charlie Elphicke MP (PPS to the Secretary of State for Work and Pensions), Philip Collins (Columnist, The Times), Shaun Bailey (Former Advisor to the Prime Minister on youth policy), Nicola Smith (Head of Economic and Social Affairs, TUC), Cllr Gary Porter (Leader, LGA Conservative group) and many more.
Date: 10:00-17:00, Monday 2nd March, 2015
Venue: Hallam Conference Centre, 44 Hallam Street, London W1W 6JJ
Refreshments will be served throughout the day
Main partner:
Supporting partners:
Pre-election debate on infrastructure
This cross-party debate, hosted by Bright Blue and IPPR, will focus on Britain's infrastructure.
The next government's decisions about HS2, other rail networks, airport expansion and communications infrastructure will have important implications for Britain's economic competitiveness which must be balanced against fiscal and environmental costs. This high-profile event will define the contours of the debate on infrastructure before the election campaign and set out priorities for the next five years of government.  
Speakers include Lord Michael Heseltine (Former Deputy Prime Minister), Chris Leslie MP (Shadow Chief Secretary to the Treasury), Amelia Womack (Deputy Leader of the Green Party), UKIP spokesperson (invited), Liberal Democrat spokesperson (invited), Anushka Asthana, (Political Correspondent, Sky News) (Chair)
Date: Wednesday 25th February 2015, 15:00-17.00
Venue: The Association of British Insurers (ABI), 51 Gresham Street, London EC2V 7HQ
In partnership with:
Members' reception with Rt Hon Sajid Javid MP

Introduced by our Chair, Matthew d'Ancona, we look forward to welcoming our members and parliamentary supporters to an exclusive reception with guest speaker, the Rt Hon Sajid Javid MP. Sajid Javid was appointed Secretary of State for Culture, Media and Sport in 2014 and is the Member of Parliament for Bromsgrove.
Date: 18:00, Tuesday 3rd February, 2015
For further details about Bright Blue membership, and to sign up, please click here.
Drink Tank with Rt Hon John Redwood MP
Our Drink Tanks are a chance to meet, network, chat, have a beer and share ideas with Bright Blue on a monthly basis.
Our guest speaker for January is Rt Hon John Redwood MP. John was elected Member of Parliament for Wokingham in 1987. He was Secretary of State for Wales from 1993 to 1995 and then in opposition, he was Shadow Minister for Transport and Industry. 
Date: Monday 26th January, 2015, 19:00-late 
Venue: The Two Chairmen, 1 Warwick House Street, Trafalgar Square, London, SW1Y 5AT